Cavern Modelling
Completed bedded salt models in the Western Canadian Sedimentary Basin. These models focused on the Lotsberg & Prairie Evaporite formations through area's including, Ft.Saskatchewan, Lindbergh, Lloydminster, Regina, Richardson and Burstall. Petronim also has international experience working through the Windsor salt group in Nova Scotia as well as developing Diapir salt models for the Gulf of Mexico and Turkey.
Cavern Design & Drilling
At Petronim, not only have we planned and executed successful drilling programs, we've developed and designed casing strain models to protect the cavern shoe and cavern integrity for + 60 year cavern life. By integrating our learnings in SAGD casing integrity we've applied it to the landing and cementing of well bores in salt cavern design. Through solid engineering practices and defining operational success we have had 100% success in casing shoe integrity.
Completion's Design, Supervision & Optimization
Over 60 years of combined completions operations and optimization experience in the WCSB. All artificial lift strategies. Performance leading knowledge and a proven track record in the Montney, SE Duvernay, Cardium, Beaver Hill Lake, Clearwater and Horseshoe Canyon formations.
Disposal Well Design & Drilling
The partners at Petronim have extensive experience designing and implementing over 2000 injection and disposal wells in the WCSB. Our service offers a full suite of engineering and project management services from conception through commissioning to implementation on a turn key basis if required. By understanding anticipated outcomes we are able to manage clients expectations and deliver successful projects on budget and on time.
Regulatory Consultations & Approvals
At Petronim we can be relied upon as an experienced government liaison. We've successfully communicated projects through the approval processes with agencies including: AER, OGC, SERM as well as regulatory bodies in Latin America, Europe, and Asia.
Corporate Finance / Merger Modelling
At Petronim, we're experienced in providing expert opinions on corporate models and project evaluations created using commercial software including: ValNav, Mosaic, PEEP and ARIES as well as proprietary in house models. Partners also have public company executive and board member experience.
Private Equity Investment Consultations
Petronim principals have been involved in over $700 million (Cdn$) worth of PE financing for various confidential clients. Services offered have included replacement cost evaluations, assessments of facilities throughput and actual processing capabilities and analysis and evaluation of remaining life cycle.
New Field Development Planning
Petronim principals are experts in field development planning. Understanding how current fit-for-purpose designs will impact future developments, and planning according, is something we understand is critically important for the current and future success of our clients.
Enhanced Oil Recovery Projects
Petronim principals have provided engineering services for multiple EOR (water flood) such as:
Saskatchewan, Canada, 12,000 m³/d EOR pump station, produced and sour source water filtration systems design, several hundred kilometers of pipeline laterals
Alberta, Canada, 9000 m³/d EOR system design, high-pressure pump station, and pipeline network.
Alberta, Canada, water injection facility, existing injection system was paralleled with a complete package including booster pumps, positive displacement (Quintuplex) injection pump, water filtration, metering and pressure balancing, de-bottlenecking of the oil treating equipment on the same site, installation of a slop recycle and skim pump building and re-coating and re-fitting on all tanks on site with new instrumentation, skimmers and other internals.
Alberta, Canada, Water Injection Facility Replacement, new centrifugal booster pump and 250 HP multi-stage centrifugal injection pump.
Alberta, Canada, 50,000 m³/day solvent miscible flood including a methane/ethane blend and CO2 increasing pool recovery past 65% in optimized patterns.
Alberta, Canada, Completed regulatory application, subsurface design, monitoring strategy, core testing and implementation of a commercially successful SAGD pilot .
Saskatchewan, Canada, Completed commercial polymer-flood to increase commercial heavy oil recovery. Design included core testing, green field pattern development, polymer flood lab testing design, polymer selection, training for field operations and project supervision.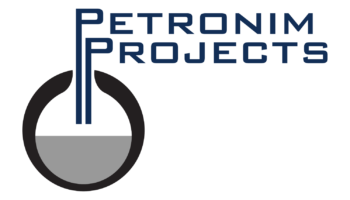 Our experience has allowed us to develop an innovative process focused on risk mitigation during Cavern design.
These pictures illustrate a Cavern which we designed and constructed on time and on budget.
For more information contact us below.